Full wedding planning services
Bordeaux - New York - Las Vegas - All over the world
Did you know that, according to a recent study, a couple who organize their own wedding devotes an average of 300 hours to it… which represents more than two months of full-time work!
Do you live far from the place where you have chosen to celebrate your wedding? You don't have much time to devote to its organization? You prefer to delegate all or part of the preparation to a professional wedding planner in order to fully enjoy this great day?
All you have to do is choose the place where you want to celebrate your union. Bordeaux and its region, New York, Las Vegas are our favorite playgrounds: we know the craziest, most magical, most romantic places, the ones that will make your eyes and those of your guests shine!
Do you want to get married in another city or in a specific place? On simple request, we study the possibility of organizing your wedding… elsewhere!
Plan your wedding with Once upon a Time
How does it work ?
The agency Once Upon A Time, destination wedding planner specialist, experts in wedding industry in the Bordeaux region, is a company specialized in full service planning and coordination in Bordeaux, Arcachon Bay and its surroundings …
Looking for a destination wedding planner that supports the organization of your event and that will make your wedding a special moment.
We provide assistance, advice and take care of each stage of the wedding planning process to make your wedding experience as magical as you ever dreamt for.
We handle the booking and coordination of all transportation and hotel accomodations. 
We can manage other activities and excursions pre or post wedding with our best partners
We create a detailed timeline and production schedule
We assist you with creating a unique experience by handle the coordination of your wedding, from the venue to the vendors selection. We have a strong relashionships with vendors to ensure the best for your destination wedding…
We offer different services, our expertise will make sure your wedding day is perfect …
How much does it cost ?
We charge a flat fees, no extra charge: no risk of unpleasant surprises. With our advice, you can choose the proposal that suits you, which best suits your needs – within the budget.
We work transparently: caterers, florists, photographers, reception areas: you directly pay the providers and keep track of the choices and decisions made.
Whatever your choice of destination, we offer you 3 different services to help you organize this great day.  Choose the one that suits your desires and your budget and, with a stroke of a Magic wand, we'll take care of everything!
Our services
wedding planner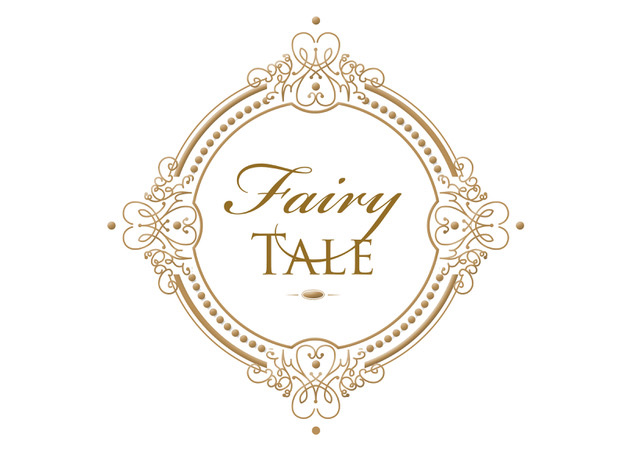 Fairy Tale "Luxury Destination wedding" Up to 100
Free consultation
Full planning services of your wedding
Venue find
Vendor selection & Management
Budgeting
Unlimited calls, text, emails regarding wedding details
Generale timeline
Confirmation to all vendors and contract negotiation
Wedding day management and coordination
Help for your flights, trips and accommodations *
Help for your tours and attractions
Schedule of the day
Welcome of the guests on the venue
Guest accommodations
Brunch management and coordination
RSVP Services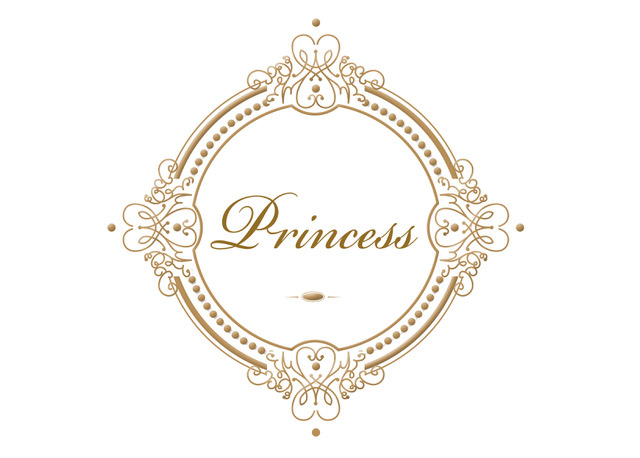 Princess "Destination wedding" Up to 100
Free consultation
Full planning services of your wedding
Venue find
Vendor selection & Management
Budgeting
Unlimited calls, text, emails regarding wedding details
Generale timeline
Confirmation to all vendors and contract negotiation
Wedding day management and coordination
Help for your flights, trips and accommodations *
Help for your tours and attractions
Schedule of the day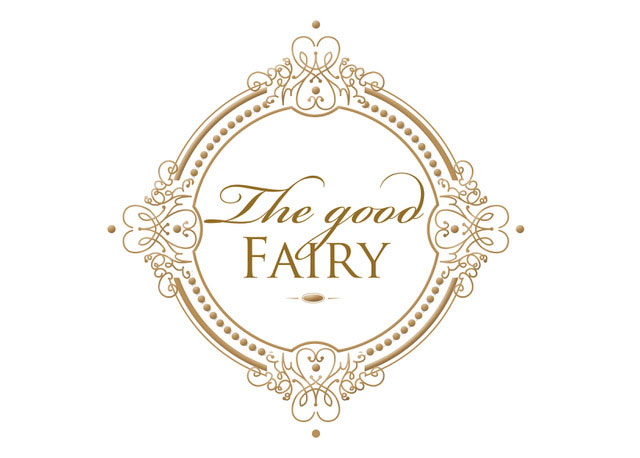 The Good Fairy "Elopement" (2 to 4 pers)
Free consultation
Full planning services of your wedding
Venue find
Vendor selection & Management
Budgeting
Unlimited calls, text, emails regarding wedding details
Generale timeline
Confirmation to all vendors and contract negotiation
Wedding day management and coordination
Help for your flights, trips and accommodations *
Help for your tours and attractions
Schedule of the Day
You want to get married in Bordeaux, on the Bassin d'Arcachon, in Cap-Ferret, in the vineyards of the Médoc?

It's this way

Are you a fan of the Big Apple and dream of a wedding destination in New York?

This way, please

Do you want to get married or remarry in Las Vegas?

Here you go!

Do you have another destination in mind and want Once Upon a Time to help you organize your event?

Follow our Magic Wand …
Marriage proposal
Une étape importante de la vie
The evolution of society, mores and mentalities has joyfully turned the tradition upside down. If men are still the majority at the origin of the marriage proposal, it is more and more common today for a young woman to take the initiative and ask her lover to marry her.
In same-sex couples, lovers wear the colours of romanticism high, staging their marriage proposal in sometimes unusual or spectacular ways. Let us not forget "older" marriages, renewals of marriage vows, or even remarriages, which are all pretexts to ask or ask again for the hand of the woman or man we love!
Many lovers wonder: "Where and how will he (she) ask? "How to surprise him/her"? Highly symbolic and emotional, the proposal, whether or not it is the first time, is an important moment in any love story.
Once Upon a Time helps you to make this great moment an unforgettable one. You wish to make your request in an unusual or romantic place? How about New York? At the top of a Manhattan skyscraper, by putting a knee down in the Central Park rink, or by posting your request on giant advertising screens in Time Square?  Do you dream of a sunset by the ocean or at the top of the Pilat dune? We will find the best place for you to apply and make it unique for both of you.
Do you have a clear idea of how you would like to ask him for his hand?
We will help you to script the event, sparing the effect of surprise and ensuring that the timing is perfect. From Champagne to a bouquet of red roses, without forgetting to bring a photographer to immortalize the moment: we will make your wedding proposal a moment out of time that you and your loved one will remember all your life.
Discover our magic formulas and propose to…….
Certified Officiant
Une étape importante de votre vie
French wedding Planner – Plan your picture-perfect symbolic wedding ceremony with a certified officiant in France
So, you've done the hard part and taken care of administration with the civil wedding. Now you're dreaming of your lavish luxury wedding. With your thinking cap turned on, you start reminiscing about your pen friends and vacations down the sunny south of France. Wouldn't it be romantic to plan a French destination wedding? But wait: don't you need a French wedding planner for that? Headache much? Think again!
Once Upon a Time: your dream wedding – signed, sealed, delivered and certified!
Alexandra has a longstanding affinity for all things American! Her first symbolic wedding in the Big Apple dates back more than a decade and she graces the streets of Manhattan a dozen times a year. She is something of an intercultural destination wedding planner.
More recently, Alexandra established herself as the go-to symbolic wedding package provider in the Marriage Capital of the World, Las Vegas. Every time, Alexandra goes the extra mile (or make that 4,000 miles in the case of one American couple!).
Now, we know what you're thinking: you're worried about compliance, right? Look no further! In America, Alexandra is a long-time member of the Wedding Marchants Business Academy (MBA) and the Association for Wedding Professionals Int'l (AFWPI) and a certified officiant with the American Marriage Ministries (AMM). On the other side of the pond, in France, she obtained certification from the Muriel Saldalamacchia Academy wedding planner school. Intercultural awareness, check. Compliance, check.
Introducing Alexandra Habemont: your very own Monica Geller!
Recognized for her dual expertise of symbolic wedding traditions, Alexandra is the wedding planner you always dreamed about. With a passion for American glitz blended with a subtle French hint of je ne sais quoi, she concocts the most sumptuous wedding cocktail. Alexandra shares the determination of Monica and the boundless energy of Franck Eggelhoffer, all with the infectious smile of Emily in Paris®.
Personal characteristics aside, Alexandra's business acumen speaks for itself. As a former sales executive, she thrives on working long hours and negotiating over the phone 24/7, all to make your day that extra bit unforgettable! Her extensive 20-year experience in sales also means that she is a stickler for deadlines with a proven track record in logistics and most importantly, a keen eye for detail. Alexandra's work philosophy in a nutshell: if the Big Apple doesn't sleep, you don't need to either! Consummate professional destination wedding planner, check!
Alexandra's values: championing customer service and celebrating poetic license
For Alexandra, customer service is everything. A natural-born saleswoman, she prides herself on getting the finer details spot on. Everything is arranged for you; from the wedding dress silk, the drinks vendor's sock color to the local choice of wedding breakfast appetizer. This is a French wedding planner like no other!
In her spare time, Alexandra likes to be with her family, traveling the globe and absorbing culture. Alexandra doesn't stop learning! She also enjoys planning her personal life. And that's precisely the point: Alexandra lives her passion, day-in, day-out, transposing her eye for detail into a hand-picked, tailor-made destination wedding. Combined with her love of intimate settings, she crafts a luxury wedding that is effortlessly romantic and artistic. Creativity and know-how, check!
"At the touch of love, everyone becomes a poet." Plato
It's not just how you marry; it's where you marry!
Alexandra's all-inclusive wedding package will dazzle you. Her symbolic wedding success is of course down to her incredible team of first-class partners to whom she has made her own binding commitment! From the timeless photographic talent of Studio Gabin to the culinary delights of Michelin-star chef, Yannick Alléno, to Green & Grapes' exclusive à la carte concierge service, not a single trick is missed!
Crucially, though, Alexandra has worked long enough to understand that it's the venue that really counts! Whatever the decor, whatever the theme, Once Upon a Time works with the best venues in France, not just the Bordeaux region. Whether it's the majestic and marble-decked Intercontinental Grand Hotel, the neo-Gothic Château Pape Clement with its 60 hectares of vineyards or the Belle époque bay-view Château Mader, Alexandra has the luxury wedding for you.
Bordeaux is showcased as a destination, not only because of Alexandra's residency, but also because the region epitomizes the art de vivre à la francaise. You're guaranteed the perfect symbolic wedding in south-west France. It's not just stylish; it's sleek. Not just classy; it's understated. It's tasteful; not saccharine. It's the quintessential French touch for your special day.
Dreaming of the bright lights in Paris or the glamor of the French Riviera instead? No stress. Alexandra and her teams have got your destination wedding covered.
"When you love, you wish to do things for. You wish to sacrifice for. You wish to serve." Ernest Hemingway
Five top tips for a successful French wedding
True to her philosophy of continuous improvement, Alexandra likes to keep up-to-date on the latest luxury wedding trends. She thought she'd let you know her top five best-kept secrets too!
Sign an insurance policy (a must since Covid-19!)
Recruit English-speaking vendors for your destination wedding
Be meticulous in itinerary planning for your symbolic wedding. Every single detail must run like clockwork
Organize entertainment for children attending
Fill your welcome wedding bags with local gastronomic produce, weather essentials and wellness goodies
Last but not least, there's a sixth tip that cannot be ignored: you need to define your wedding. In France, there is an important distinction: if it's a symbolic wedding, no additional admin or paperwork is required. Conversely, if you're thinking about a civil wedding, you need to make the necessary arrangements with the local town hall of your chosen destination wedding on a date before the symbolic day and venue. Fear not! Alexandra will help you with that!
Still dreaming of your fairytale French wedding? Get in touch today!
Think your luxury wedding vision is a match made in heaven with my destination wedding planner background? Drop me a line and schedule a call today. You tell me your story. I'll show you my portfolio.