Destination Wedding
BORDEAUX
Dreaming of a magical, authentic and luxury setting such as a winery in the South West of France or a secular ceremony in Arcachon Bay, a famous fairytale castle in Bordeaux …
2 hours from Paris by TGV, the high speed train, Bordeaux and its region have many assets to seduce you. Bordeaux, world wine capital known worldwide for its wines and lifestyle , is very well connected by major airlines. The city offers multiple possibilities to plan an unforgettable destination wedding.
The Arcachon bay is unique with multiple landscapes: small oyster ports, ocean beaches, pine forests, a famous peninsula of Lège-Cap-Ferret and the highest sand dune in Europe « the dune du Pyla »… 
Surrounded by the vineyards of Bordeaux , the medieval village of Saint Emilion have a thousand and one dream places to offer! 
Paved streets of Old Bordeaux, mansions of the Golden Triangle or Chartons quays: Bordeaux offers such a variety of sceneries. When it comes to vineyards, the choice is vast and extends from Médoc to Entre-Deux-Mers, passing by the vineyards of Saint-Emilion and the vines on the doorstep of Bordeaux.
Do you want to live an unforgettable experience for you and your guests in a unique venue ?
The « more » Once Upon A Time ?
Once Upon A Time creates luxury destination wedding experiences in Bordeaux with a selection of exceptional venues from castle to vineyard, private villas etc… and with the best local vendors in the wedding industry.
English speaking wedding planner
The company Once Upon a Time will guide you, organize and plan your wedding ceremony in every single details for you and your guests and will help you throughout the preparations until your wedding day to make your wedding a unique and memorable experience that you will keep cherish for ever.
The agency Once Upon A Time, destination wedding planner specialist, experts in wedding industry in the Bordeaux region, is a company specialized in full service planning and coordination in Bordeaux, Arcachon Bay and its surroundings …
Looking for a destination wedding planner that supports the organization of your event and that will make your wedding a special moment.
We provide assistance, advice and take care of each stage of the wedding planning process to make your wedding experience as magical as you ever dreamt for.
We handle the booking and coordination of all transportation and hotel accomodations. 
We can manage other activities and excursions pre or post wedding with our best partners
We create a detailed timeline and production schedule
We assist you with creating a unique experience by handle the coordination of your wedding, from the venue to the vendors selection. We have a strong relashionships with vendors to ensure the best for your destination wedding…
We offer 3 different services, our expertise will make sure your wedding day is perfect …
Start planning your dream wedding
Marriage Proposal
BORDEAUX
Looking for marriage proposal ideas In Bordeaux?
Take advantage of your stay in Bordeaux to pop the question.
We have some romantic ideas to make your partner say YES!
Dreaming of a magical and authentic setting for this special moment ? Choose a fairytale castle surrounded by vineyards in the South West of France, a luxury hotel in Bordeaux's historic center or a romantic castle overlooking Arcachon Bay…
We love the romance, the surprise, the creativity, the planning, and most importantly we are just as excited about your proposal
We help you to decide where and how to pop the question!
Your personal proposal planner will create the detailed plan of your ideal day with the exact map locations and time of your proposal and will take care of everything.
Need help planning your marriage proposal In Bordeaux?  Once Upon A Time have experience planning proposals.
Contact us today to start preparing your dream proposal to your loved one.
As a Marriage Proposal Planner, our job is to make sure that you give your lover the proposal of her/hisdreams without dealing with the stress that normally goes with such an important event.
Once Upon A Time,experienced proposal planner, will take care of ALL THE ORGANISATION for you to put you at ease. Whether you dislike planning details or just don't have the time, this package is designed for you
Plan the perfect marriage proposal with Once upon a Time
How does it work ?
Steps
• We strive to fulfil your wishes and desires.
• We create a detailed planning of your big day with locations and a precise map.
• We search for flights and accommodations (NB: we are not a travel agency, and can not buy tickets for you)
• We take care of everything with our partners on site
• The day of your request, we will be in contact to ensure the smooth running of your day.
How much does it cost ?
We charge a flat fees, no extra charge: no risk of unpleasant surprises. With our advice, you can choose the proposal that suits you, which best suits your needs – within the budget.
We work in the utmost transparency: caterers, florists, photographers, reception areas: you directly pay the providers and keep track of the choices made and the decisions made.
Marriage Proposal Packages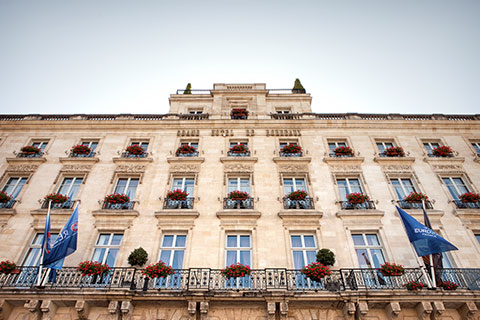 Intercontinental Grand Hotel
Bordeaux Historic Center

2600€
Enjoy an exceptional view on the Grand Theater and the Place de la Comedie from the Rooftop terrace of the Royal Suite for your marriage proposal.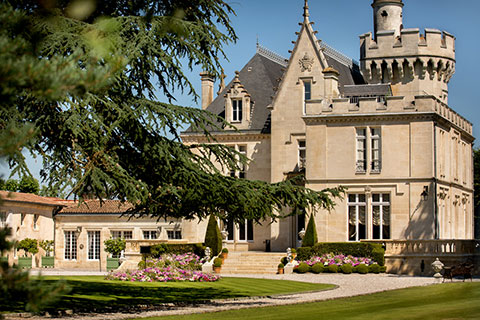 Luxury Wine Experience
at Chateau Pape Clement
1350€
Chateau Pape Clement (Grand Cru Classé de Graves) with vineyards of 60 hectares opens its doors for your marriage proposal.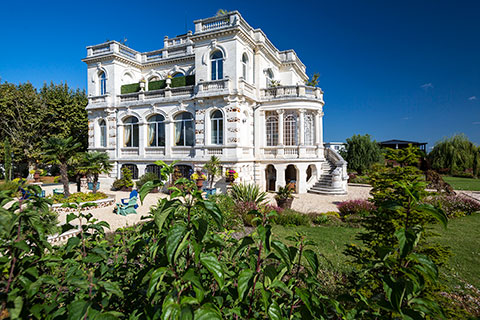 Chateau Mader
Overlooking Arcachon Bay
1350€
Choose the belvedere suspended between sky and sea or the rooftop terrace crowning the roof of this romantic château for your marriage proposal with a panoramic view on Arcachon Bay.
Included
Two hour rooftop rental
Proposal coordinator
Photographer to capture the moment and make portraits
Champagne toast to celebrate
Recommend additional services
Superior suite
Rose bouquet
Rose petals
Romantic dinner
Acoustic musician
videographer