Are you dreaming of getting married among the vineyards of a famous chateau in Bordeaux, France ? Would you like to organize a rock and roll wedding in Las Vegas ? And what about asking for her hand in marriage in New York? From a small and intimate gathering to a large event, from romantic France to vibrant New York or Vegas in the United States of America : sky is the limit !
Once Upon A Time, an experienced Destination Wedding Planner certified, will organize your customized wedding and offers you tailored solutions, helping you to write the first page of a beautiful story. We will make sure that your Wedding Day is unique  and unforgettable – just like you.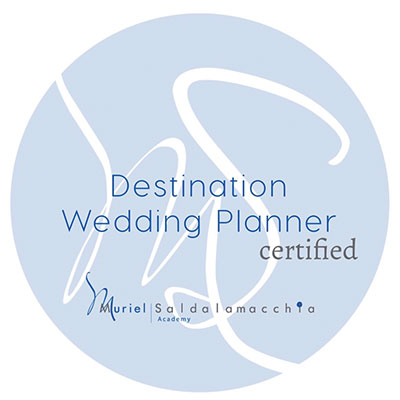 Yannick Alleno
What a pleasure for our teams to have participated in this event that celebrated the joy. It was an exceptional wedding. Thank you to the bride and groom for trusting us for the realization of their dinner as well as the agency Once Upon A Time shock wedding planner Alexandra Habemont for his professionalism.
Yannick Alleno
3 stars Chef in the MICHELIN Guide
Jun & Howard
Alexandra is a great wedding planner. She is very resourceful, able to find fantastic vendors for the wedding. Also she has creative ideas too, to keep the guests entertained and really have a great time. She is also good at accommodating out demands and wishes, even though we are most of the time based in a different country. Good to have a super calm wedding planner like her when we were so nervous of the wedding and afraid of something going wrong!

Thank you for all the hard work during the wedding!
Hervé & François
A great professional
I contacted Alexandra for the organization of my 40 years, she took care of everything with great professionalism, she was listening and wasa good advisor, thanks to his involvement in this project, this event was one of my best memories and my guests were delighted …
I recommend the Agency "Once upon a time" without any hesitation.
François
Solveig & Brice
A real pleasure to plan our wedding with Alexandra! She accompanied us, advised us and helped us in the choice of places and providers always with a smile, good mood and kindness. Always available to answer our questions and doubts, a real tailor-made follow-up!
A big thank you for your help and support just as in the open which was a great success!
Sarah & Fred
We were lucky to find Alexandra; our wedding planner! Thanks to you, our wedding was the most beautiful day of our life. No false notes! You knew how to regulate in the smallest details this beautiful day. All the providers were able to count on your organization, your meticulous follow-up.
We were able to fully focus on our guests and our love!And thanks to that, all the photos of our marriage transcends the complicity, the mutual tenderness, the fusional love that we have. A HUGE THANK YOU, ALEX !
And beyond this magical day, all the preparation for our wedding was great, stress-free, accompanied by your very good advice; with even a lot of fun!
We keep these many preparatory appointments (hairdresser rdv, castle, caterer etc) exquisite memories, wonderful.
In fact, we have only one desire today: RENEW OUR VOWS IN NEW YORK WITH YOU !
RDV TO TAKE SOON !
Thierry & Fabrice
Just perfect Alexandra has accompanied us in an extraordinary way. Everything was perfect and in record time (3 months!). Catering, place, music … And all our extravagant requests were made (doves, dervish turner, sedan chair with porters!) Thank you again Alexandra for these extraordinary moments
Soukaina & Mehdi
This organizer intervened for our wedding of 11/08/2018 at Château Lacheze in Floirac. Alexandra is a human person, smiling, friendly, friendly, professional … (I could say many others). With my wife we ​​are more than happy to have given our trust to manage our marriage. Alexandra has combined our demands, our budget that she has applied to perfection and fill us from beginning to end.